Skip to Content
Cheboygan County Community Foundation Present the Cheboygan Little League With a Check for $5000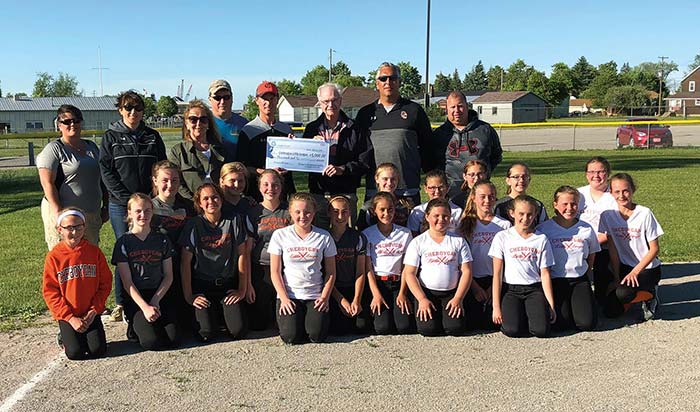 Cheboygan County Community Foundation board members Jim Conboy, Mary Hebert & Tony Eustice and shown here presenting a check for $5000 to members of the Cheboygan Little League board of directors, coaches, and several major league girls.
The Cheboygan Little League plans to use the funds for fence replacement on the River Softball field and repair of fencing on the Rec Baseball field.
The Cheboygan County Community Foundation is a non-profit organization and all donations are tax-deductible. Donations go directly to projects and organizations identified by the Foundation as having the potential to improve the quality of life for the residents and citizens of Cheboygan County.